Livewell 50+ Programme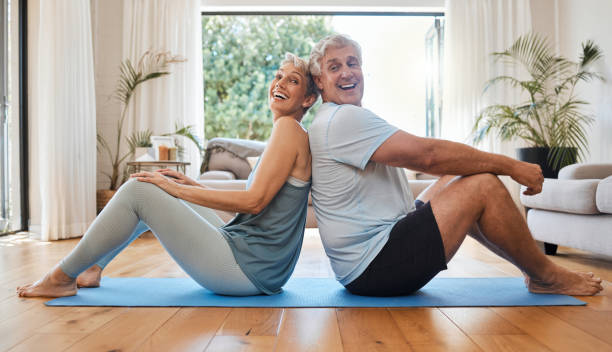 At David Jones Personal Training, we have designed the Livewell 50+ Programme specifically for individuals over the age of 50. We would love for you to be a part of it so that we can help you improve your fitness, health and wellbeing.
We are looking for people who want to get that spring back in their step, increase strength for longevity and feel confident in their everyday lives.
Our programme will focus on the following:
Increasing strength and muscle mass
Achieving a healthy bodyweight
Improving mobility and quality of movement
Helping you achieve any personal goals you may have
They say life begins at 50, so it's never too late to start getting fit, strong and healthy. Whether you are just starting out or training for a marathon, we would love to help!
Please get in touch with us today via our contact form if you would like to sign up or find out more about our Livewell 50+ Programme. Alternatively, you can call us on 07485 191790 or email karl@davidjonespersonaltraining.co.uk. Once we have received your message, one of our fantastic team members will get back to you as soon as possible. We look forward to speaking with and hopefully working with you.