Full Body Workout At Home – No Equipment Needed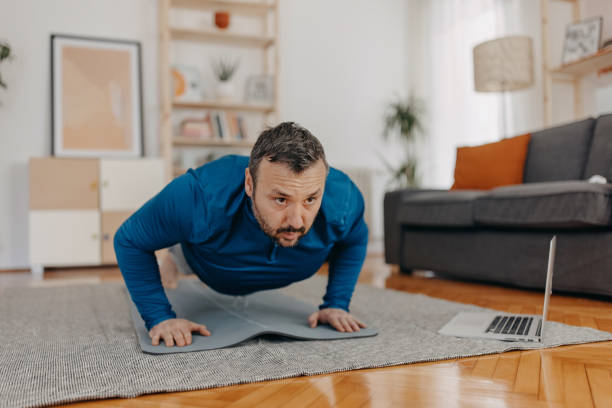 Don't have time to go to the gym or have no child care? Try this full body workout at home.
Undertake all exercises for 40 seconds at a time and then rest for 20 seconds between exercises. Rest for 1 minute after all exercises. Complete 1 – 4 rounds, depending on your fitness level/time.
● Air Squats
● Push Ups (On Knees If You Can't Do Full Push Ups) 
● Jumping Jacks (Half Jacks If You Can't Jump) 
● Reverse Lunge
● Arm Pulses
● Mountain Climbers
● Side Lunge
● Straight Arm Plank 
● Pop Squats
● Bicycle Crunch
Thank you for reading this blog post on how to complete a full body workout in the comfort of your own home, we hope that you found it useful. If you would like more advice or information, do not hesitate to contact us today at David Jones Personal Training. Once we have received your message, one of our brilliant team members will reach out to you shortly to arrange a call or to provide you with the information that you require.
We also offer in-person training so if that is something that appeals to you then we will be more than happy to discuss this too. We hope to speak with you soon.